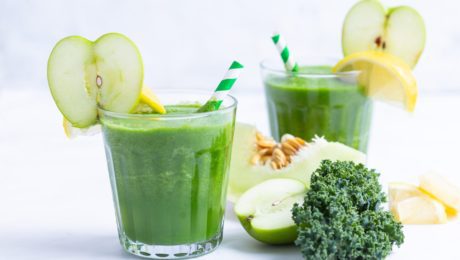 Start your day with this delicious Detox Green Smoothie recipe perfect during your breakfast.
Serves up to 2
Prep Time: 5 mins
What you need?
2 green apples
? lemon, juiced
2 large stalks of celery
2 cups (300g) chopped honeydew melon
1 cup (165g) chopped frozen pineapple or frozen strawberries
2 tbsp. hemp seeds
2 cups (480ml) filtered water
What you need to do?
Cut and core the apples and place them into a blender along with the celery, honeydew melon, pineapple or strawberries, lemon juice, and water. Blend until smooth and serve immediately.
Nutrition per serving:
291 kcal??????????
5g Fats
57g Carbs?????????
8g Protein